Login to SmartEyes web application
Currently, we only support the Chrome browser but it should work with any Chromium-based browser like Vivaldi, Brave, Opera, etc.
Go to the main page: https://web.rtc.augumenta.com/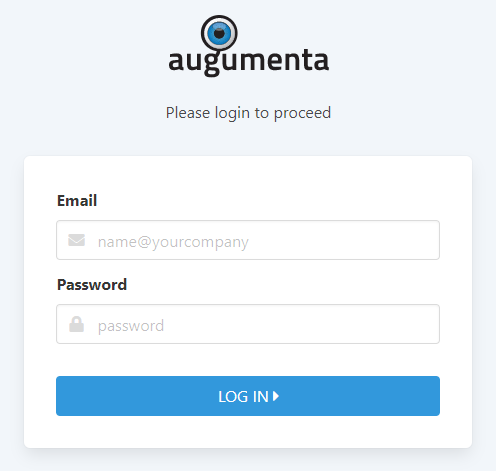 If you forgot your password:
for regular users: first contact the SmartEyes admin of your organization. That is likely the person who gave you your first login credentials. If you are unable to contact your admin, then contact support@augumenta.com
for organization admins: contact support@augumenta.com
When contacting Augumenta, please make sure to use the same email used to login in SmartEyes.