Better customer support with efficient remote service.
SmartEyes is a solution that allows easy remote collaboration with customers, experts, and personnel in different locations.
The solution combines the best features of smartglasses with a high-quality feed from remote video cameras and data from IoT sensors. It provides you with a view of the customer's equipment, facility, and people like you were there yourself. Communicate and co-work efficiently with the people on site.
See what I see
The system enables you to share the same view and monitor the same tasks as your customers or local workers.
Video and sensor data
Get a full view of the supported site with high-quality video cameras, and see beyond the surface with IoT sensors.
Easy to set up
An easy to ship plug and play solution for your customers, no need for complicated installation or integration processes.
Intuitive to use
There's all that you need for efficient co-working but nothing extra to make it fast and easy to use by anyone.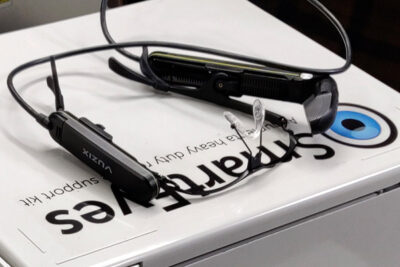 Are you suffering from holdups because of a lack of expert help?
SmartEyes helps you prevent or minimize costly downtime and delays during the COVID-19 pandemic and travel restrictions
If you don't have any other systems available for remote support SmartEyes is a time-saving solution to take into use, even in the absence of basic IT-infrastructure in challenging environments. Or when you need better visibility than your current systems provide you can simply use it to complement your existing apps.
A way to make remote collaboration work
A few of the places where SmartEyes can help you:
Manufacturing
solving production line issues, testing and monitoring lines
Maintenance and field service
fixing machinery on the field, guiding local/junior workers through scheduled maintenance breaks, ensuring timely inspections
Assembly and installations
supporting and instructing local personnel in complex processes
Construction
carrying out remote inspections, problem-solving at a construction site
Remote collaboration made efficient
Gives you some extra eyes to remote locations when a wider and more detailed view is needed to grasp the whole picture
All smartglasses (and smartphones) are equipped with a camera and make a perfect tool to share a view and work on the same tasks together.
The camera kit is a plug-and-play unit that allows remote experts to join a video call and see live HD video footage of the target they're working on at the same time on their display.
IoT sensors, on the other hand, allow you to gather data about the environment, including things you might not sense yourself if onsite.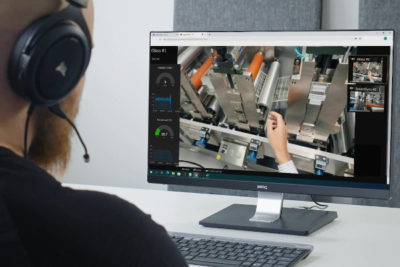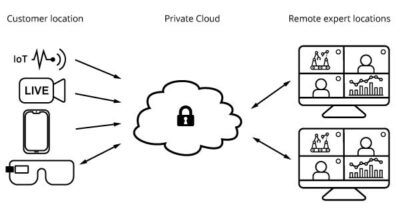 Easy to deploy and use
Robust and quick to set up in any location or industrial environment
The kit and application combo is designed to be as simple to deploy as possible.
The solution works independently of IT-systems. The hardware includes a bandwidth-efficient video streamer and other enabling technology readily bundled into a package that you can easily ship and start to use anywhere.
Plug the power cables and switch the gear on and you're basically ready to go.
Choose the best kit for your business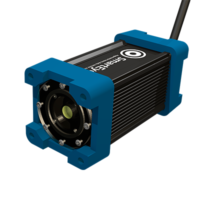 Compact
Light and portable solution, a low-entry kit for basic remote support use cases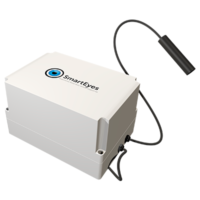 Standard
Dust and waterproof kit with in-built 4G connectivity and sensors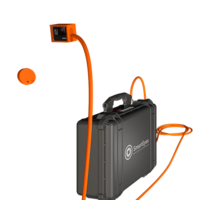 Powerhouse
Robust kit for extreme weather conditions with global connectivity and enhanced video functionalities
Would you like to know more?
Get the SmartEyes brochure here to learn the benefits and features of the remote support kit: