SmartGuide application helps people excel in multiphased tasks and learn complicated processes fluently. It lets you access instructions and checklists as well as remote support easily – all while keeping your hands right on the task.
The app runs practically on any smartglasses on the market. SmartGuide brings rich content like pictures or video clips right in front of your eyes. If your work requires documenting, shoot photos and videos or dictate your journal aloud and log easily to reports and your company systems. For demos and pilots:
Don't loose data
Forget filling paper forms, log and document tasks and upload the data easily to back end systems.
Get expert support
See-what-I-see video calls let experts support remotely a worker on the field and solve issues efficiently.
Keep track of steps
Make sure no steps are missed, keep track of progress, and access history data.
Rich content
Reduce human mistakes and work safely with the right data.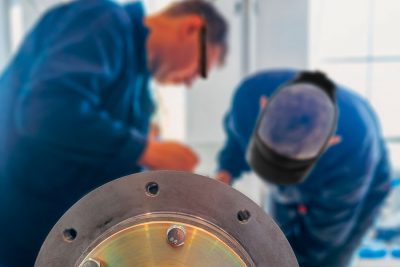 Work more efficiently, learn faster
Hands-free easy access to data shortens learning times, reduces human mistakes and helps people complete tasks faster.
Check out our article for more details
Difficult to reach a manual or pick up a tablet?
No worries, our interactive smartglasses apps keep you informed. SmartGuide shows you the right steps even if you're far on the field.
The app can be connected to your company systems to access data and log tasks in real-time. But if you're in a tricky spot with no connection available the app runs independently and stores a log on the device.