Inviting guests to the session
To allow guests to join a session with a link, from the Dashboard you click on the session that you want to give access to and in the right side of the screen the button
 will reveal the link in a popup.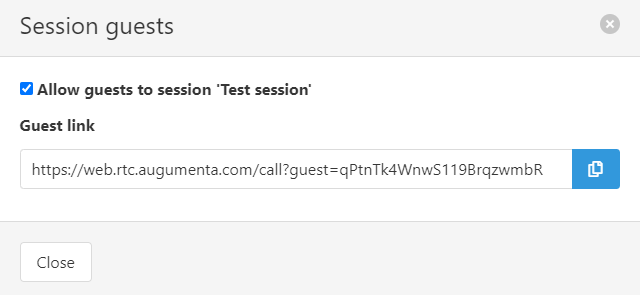 You can copy the link as any text field, or just by clicking the blue button

 next to the link.
Note: Make sure that Allow guests to session is selected. If you want to disable the guests from joining with the link, un-check the field.